North Fork Wine Tours New York City
Enjoy fantastic wines with some of our best North Fork winery tours.
Our packages offer some of the oldest and the best wineries with the best North Fork wine tours. We have more Long Island wine tasting tour package options than the other tour companies. Our excellent knowledge of new york wine tasting tours and vineyards of Long Island help you get the most out of your wine tour. We can also create customized long island wine tour packages from any combination, if your group meets the criteria of the chosen wineries.
Combined with our luxurious vehicles and the best Long Island wine tours, we make sure to give you a tour of your life. Whether you need a limo, a stretch black car or a party bus we can accommodate all group sizes with our best vehicles and chauffeurs.
Sip over your favorite wines while enjoying the morning breeze and scenic beauty of the fantastic wineries. Long Island has a wine to suit every palate and we make sure that you get yours. Smell the cheese, taste the wine and view of those beautiful vineyards. We promise to make your North Fork wine tour cherishable.
When planning a North Fork, New York Wine Tour for your celebration, it's important to consider the group size and preferences. Here is a curated list of wineries that cater to different group sizes and offer unique experiences:
Group Size: Small (1-6 people)

Macari Vineyards: Known for its beautiful tasting room and exceptional wines, Macari Vineyards offers an intimate and personalized experience. Enjoy their estate-grown wines and soak in the scenic vineyard views.
Bedell Cellars: With its elegant tasting room and picturesque surroundings, Bedell Cellars is a great choice for a small group. Known for their exquisite wines, including their renowned Merlot, a visit here is sure to impress.

Group Size: Medium (7-12 people)

Raphael Winery: This charming winery specializes in Bordeaux-style wines. With its spacious tasting room and outdoor patio, Raphael Winery can accommodate medium-sized groups and offers a relaxed and sophisticated ambiance.
Pellegrini Vineyards: Pellegrini Vineyards is a family-owned winery with a warm and inviting atmosphere. Their knowledgeable staff will guide you through a delightful tasting experience, showcasing their diverse selection of wines.

Group Size: Large (13+ people)

Martha Clara Vineyards: Martha Clara Vineyards is a popular choice for larger groups. With its expansive grounds and various event spaces, it can accommodate large parties comfortably. Enjoy their diverse wine offerings while taking part in fun activities like horse-drawn carriage rides or lawn games.
Sparkling Pointe: If you're looking for something a little different, Sparkling Pointe specializes in sparkling wines. Their elegant tasting room and outdoor terrace provide a perfect setting for large groups to celebrate with a touch of bubbly.
Remember to contact the wineries in advance to check availability and make reservations, especially for larger groups. This will ensure a smooth and enjoyable experience during your North Fork, New York Wine Tour. Cheers to a memorable celebration!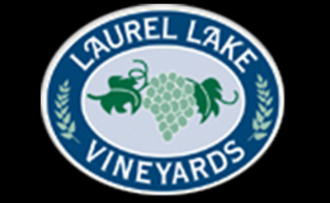 LAUREL LAKE VINEYARDS
3165 Main Road Laurel, NY 11948
Good For Kids: Yes
Picnic Friendly: Yes
Weddings: Yes
Weekly Events: Yes
Large Groups : By Appointment Only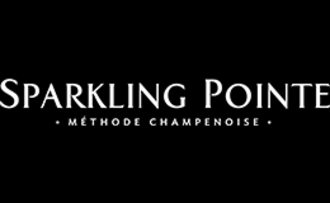 SPARKLING POINTE
39750 County Road 48, Southold, NY 11971
Good For Kids: Yes If Accompanied By Non Drinking Adult
Picnic Friendly: No
Weddings: Yes
Weekly Events: Yes
Large Groups : By Appointment Only