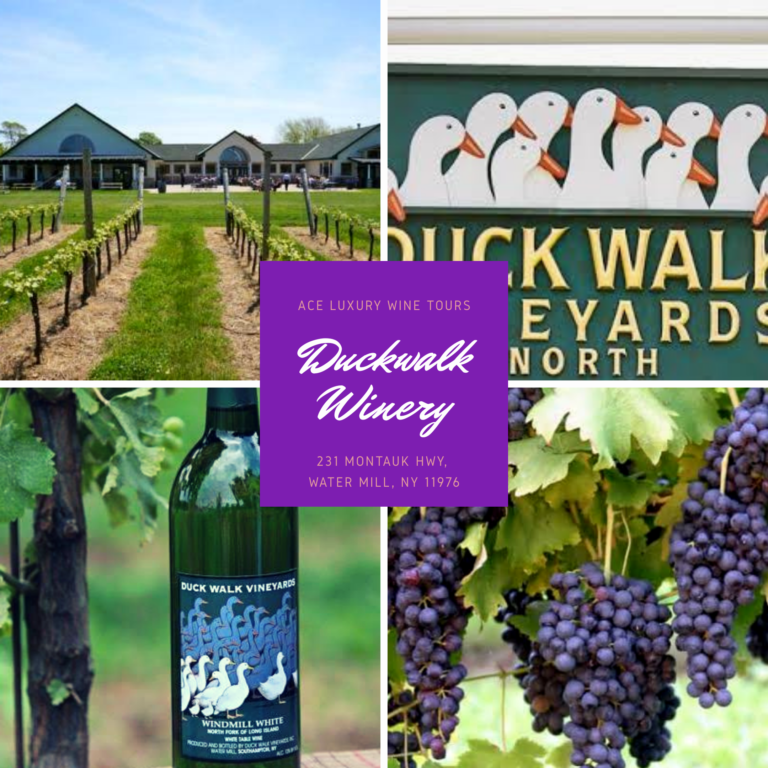 Duck Walk Vineyards, the most well known name in quality winery on Long Island, NY. Encompassing 140 scenic acres, they produce more award winning wines over the years. Providers of Many varieties including Pinot Grigio, Riesling, Cabernet Sauvignon, Pinot Noir, Pinot Meunier, Malbec in their exquisite tasting rooms
Duck Walk chardonnay and Blueberry port is known for its unique and mesmerising taste in the region. Enjoy the various Duck Walk wines over a glass or bottle while enjoying the live music during the weekends seasonally. They are pet and Family Friendly and hence, Children are most welcomed.
At Duck Walk, a tented or outdoor event holds up to 250 people. Additionally, An elegant indoor seated dinner for up to 175 in a tasting room with fabulous cathedral ceilings and chandeliers.
The outdoor tents can also host lavish cocktail parties or smaller private parties in our long island vineyard tour packages.
Good For Kids: Yes If Accompanied By Non Drinking Adult
Picnic Friendly: Yes
Weddings: Yes
Weekly Events: Yes
Large Groups : Yes